I needed a backup phone as my old
Nexus 6P
had battery problems (this phone is known for bad batteries; Huawei and Google are
being sued for it
).
The battery would only last about 5 hours per charge, with 2.5 hours screen on time after 1 year. Sometimes, the phone would shut down at 20% battery. Expensive junk.
Fuck you, Huawei/Google
. Google's Nexus program was such a disappointment.
So I went to a local shop and picked up a Motorola (aka Lenovo)
Moto E4 16GB
for NZ$200 (~US$140) as a backup phone. It's a 5 inch (720p resolution) phone with 4G cellular (dual-SIM), micro-SD card slot and a removable 2800 mAh battery.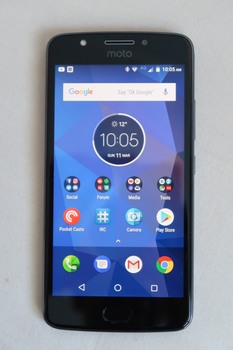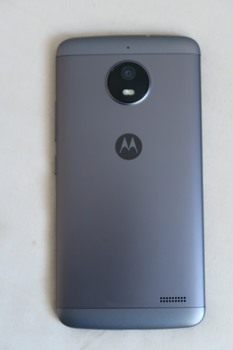 Screen
:
The screen is actually really good for a cheap device. It's very sharp and bright. 8/10
Sound
:
Average. There is a tiny speaker at the back, as you can see from the second photo. 6/10
Camera
:
Pretty good. Way better than most cameras that were on phones a few years ago. It even has HDR, but it doesn't make much difference. Front facing-flash is cool. 7/10
Software
:
It runs Android 7.1.1 Nougat (or 'Nugget' as
Flossy Carter
would say it), mostly stock as you can see from the photo above. It has some Motorola-only features built-in, such as fingerprint gestures, etc. I got 3 software updates the day I bought it. 8/10
Performance:
It lags sometimes because of the cheap processor. Browsing Facebook's news feed and image-heavy websites is a bit slow. But it is expected; mostly fine though. 7/10
Battery
:
Pretty good. Lasts 12 hours easily with a single charge. Removable too. It takes ages to charge though (2 hours+). 8/10
Overall:
For $200, it is good value. I'd recommend it for someone on a budget (and don't mind the low performance) or kids. But for me, it can't be a main phone because (1) the amount of storage is too small (16 GB is not enough to install all my apps and you cannot install apps on SD card) and (2) the lag is unacceptable.